---
MAKING ACTION PLANS FOR LIFE AND CAREER (MAPS) CLUB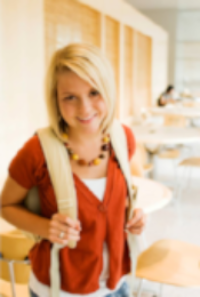 Partnering with High Schools, our Transition Navigators meet with students twice a month to complete activities based on a transition curriculum. Small group activities, peer to peer discussions, formal presentation, and individual activities allow students the opportunity to learn how to identify their strengths and challenges and set life goals for the future.
Planning For Adult Life is Offering Virtual MAPS Classes for the Summer!
The Planning for Adult Life Program is pleased to offer virtual Making Action Plans classes for high school students in special education. These "live" online classes will begin the week of June 29 and run through August 3.
Each class will last 50 minutes and include:
5-minute ice-breaker activity

5-minute review of the prior lesson

25-minute skill-building (presentation of skill, discussion, and student practice)

10-minute game playing/interactive activity

5-minute feedback and assignment of generalization activity outside of the session. 
Sessions Include 2 student small group classes per week over 6 weeks. This will total 12 group classes. 
Topics covered through the course of the summer will include: making decisions, problem solving, how to set priorities, managing disappointment and failure, dealing with uncomfortable situations, asking for help, helping others, etc.
---
Choose one group session with the times that work best for you:
PFAL 1: Mondays and Tuesdays (10-11:30)
PFAL 2: Mondays and Wednesdays (1p-2:30p)
PFAL 3: Mondays and Wednesdays (1p-2:30p)
PFAL 4: Mondays and Thursday (1p-2:30)
PFAL 5: Tuesdays and Thursdays (10-11:30)
PFAL 6: Fridays Only (10-12p) This session will only include 6 classes.